New Campus Entrance Project Underway This Summer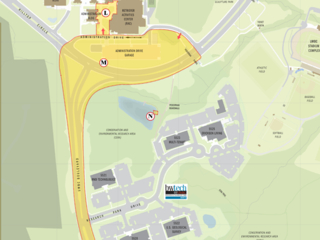 This summer marks the beginning of the New Campus Entrance Project, a construction plan to transform the entrance to campus to reflect the growth, innovation and creativity of our university. Our goal is to create a distinctive, attractive and safe campus entrance that embraces the vision of a welcoming experience through upgrades to the roadways and intersections of UMBC Blvd., pedestrian pathways, and parking and visitor access areas.
As we begin this transformation in early June, 2014, several areas across campus will be directly impacted over the course of the summer. Specifically, those areas are the Plaza, the Administration Garage and UMBC Blvd.
The Plaza (June 6 – Aug. 15)
Beginning on or about June 6, 2014, we will be shutting down the area between the RAC and the Administration building. Signage will be posted to guide you safely and effectively through pedestrian and vehicle paths around the work area. No buildings will be closed, but we recommend using alternate entrances during this construction period.
Administration Garage
Beginning on or about June 6, 2014, we will begin constructing new parking and garage ramp access on the east side of the Administration Garage (the side closest to the tennis courts). We do not anticipate any changes to traffic or pedestrian pathways until later in the fall. We will inform you in greater detail at that time.
UMBC Blvd.
Work will begin later this summer on the west side of UMBC Blvd. (outgoing traffic). Please note that street side parking on UMBC Blvd. will no longer be available, as the east side of the road will become two-way traffic. Please follow posted signage for any detours.
For more information, including updates on the campus entrance project schedule and sketches of the construction plan, please visit the Campus Entrance website. If you have any questions or concerns, please 
contact us
.