Facilities Management is transforming the visual appearance of the campus – with extensive newly planted areas and an explosion of new trees.
UMBC's diverse landscape of lawns, plazas, gardens, forests, ponds, and streams requires regular and thoughtful maintenance. Our certified arborists and horticulturists partner with outside contractors to provide comprehensive maintenance of the 512 acres that comprise the campus.
Our landscape specialists are dedicated to maintaining a safe, attractive and environmentally respectful landscape for students, employees and visitors. Our grounds maintenance staff also provides technical support and professional guidance to capital planning and construction projects. The staff reviews designs and construction documents, and works closely with the campus Landscape Architect.
In 2009, our Landscape and Grounds staff was recognized for their excellent work, winning the National Honor Award from the Professional Grounds Management Society.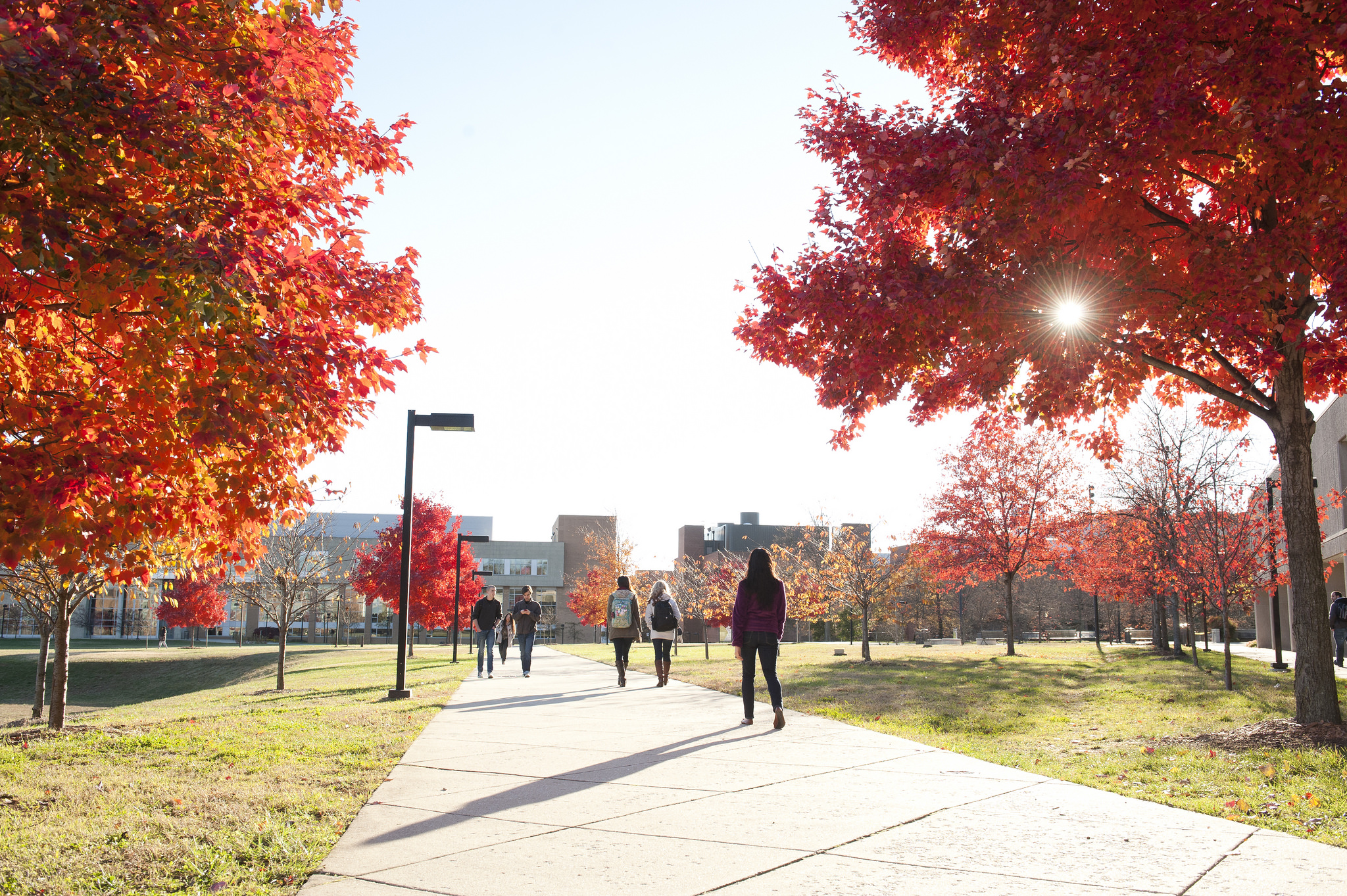 Some activities regularly initiated by grounds maintenance staff:
Campus beautification, including the planting of new trees and shrubs, pruning and renovating existing gardens, as well as installing and maintaining new perennial and annual garden beds
Maintaining greenhouses that produce over 10,000 annuals each year
Irrigation of newly planted trees and beds
Repair of hardscapes and turf areas after damage from storms and other activities
Solid waste disposal and recycling contract management
Partnering with Student Affairs to sponsor campus sustainability and recycling awareness events, including UMBC RecycleMania
Providing personnel and equipment for campus emergencies, including snow and ice removal, tree removal, and storm damage
Developing a GIS application to identify and monitor an inventory of over 3,000 campus trees