Gas Line Replacement on Wilkens Ave.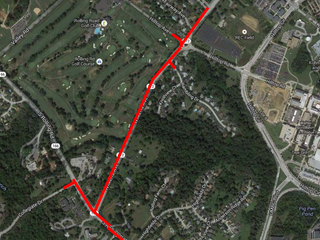 BGE has scheduled the replacement of one of its main natural gas lines along a portion of Wilkens Ave. and Rolling Rd. The work is needed to upgrade an old main gas line to a new, larger capacity service that will provide a safer and more reliable supply of natural gas. Construction began in late April and will continue through August.
The work will require one of the lanes of traffic to be blocked during the line replacement and may cause significant travel delays. When commuting to and from campus, we encourage the campus community to use alternate routes, such as UMBC Blvd. and Walker Ave.